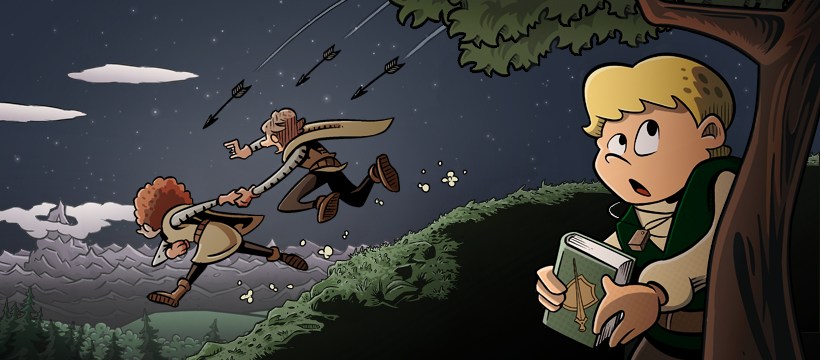 Fun meets fantasy in the adventure comic series!
Knights and dragons. Bandits and monsters. A warrior princess with a dark secret. A talking horse and a cursed satchel. And much more.
"It is rare to find a comic book that feels so classic and so contemporary. It is scrumptious to look at and a blast to read."
- Ned Bustard
"A most enjoyable adventure… A treasure to enjoy for all ages."
- Amazon Reviews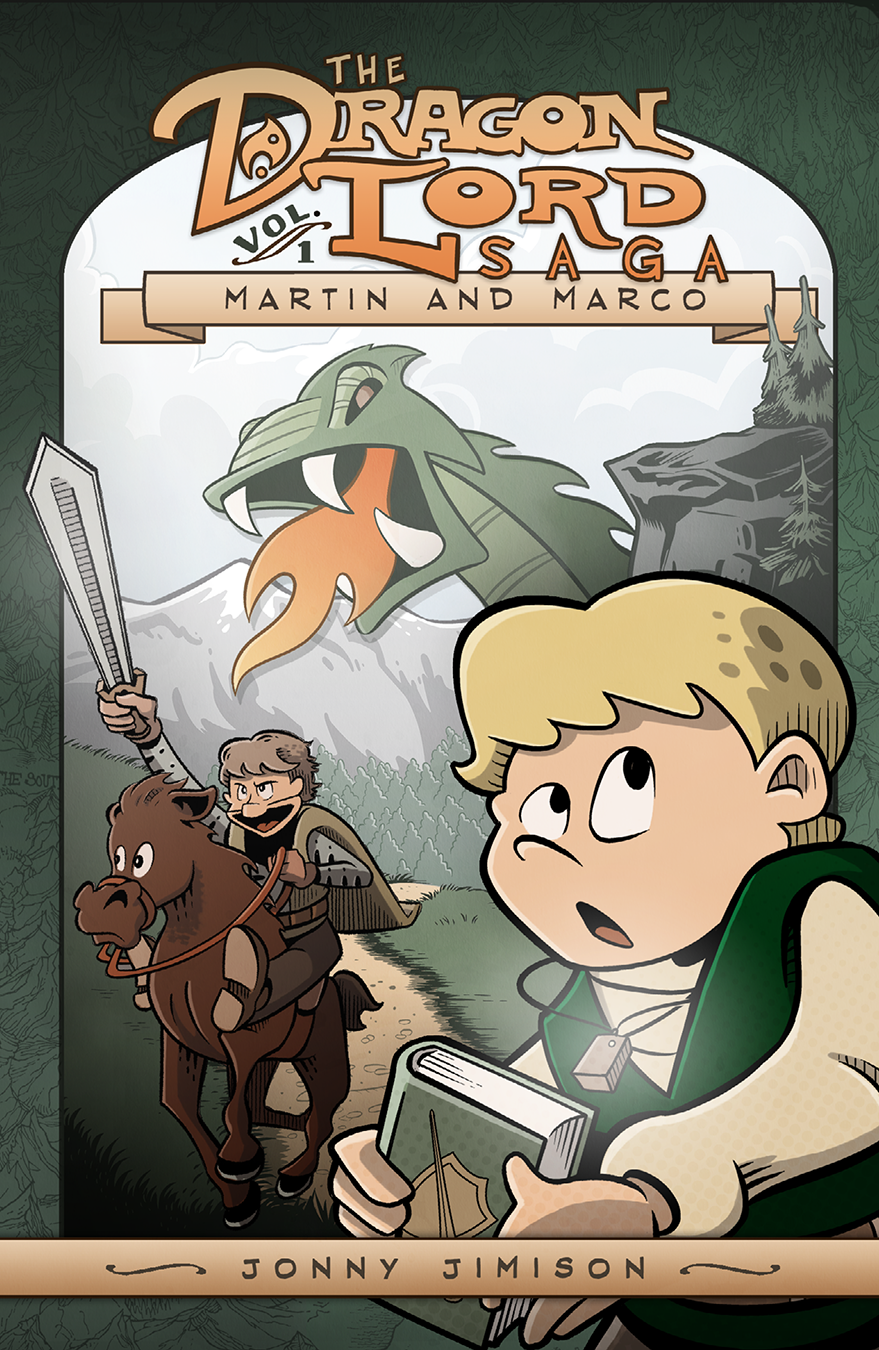 Volume One: Martin and Marco
Rabbit Room Press, 180 Pages, 2019
As the king's guard launches the dragon crusade, Martin and Marco are drawn into an unexpected journey that lands them in the path of bandits, monsters, a cursed satchel and even a talking horse - not to mention dragons!
Volume Two will be available in print Autumn 2021.